We consider these Gems (Bluetooth Beacon Devices) Stealth Mobile Marketing tools.  And you get them here at the lowest available cost.  So affordable, its just about free, because your return on your advertising costs for these is almost guaranteed over and over again!!!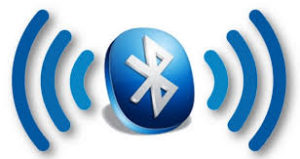 Wireless Device that allows you to Market to up to 100 Meters in Every Direction to Android Phones.  This device sends a notification (saying whatever you want it to say) to any Android Device. A Revolutionary product. While these beacons have been used for the past 3 years by large Corporate Clients to reach their clients.  Before December 2016, these beacons would only work if you had the App downloaded on your phone.
No need for an App, no need for marketing the App, and no need to compete for App space and relevance.
Here is some great information for those looking to be an Affiliate, or for Business Owners looking for ways to utilize these Marketing Wonders:
70% of the North American Market and 88% of the World Market operates on Android.  70% of all Android phones have bluetooth on.  Roughly half the phones in most situations will be able to receive notifications from these Royaltie Devices.
These Magical notifications do not cause the phones to vibrate or ring.  Notifications are not on the Home Screen. Notifications are only available and present when the user is in the vicinity of the device.  If they leave the vicinity of the device the message will no longer be in the notifications.
40 Character Message, allowing to connect to any secure website (Https only).  Send them to your social media pages, gain Likes, and exposure.  Send them to an Entry Form collecting their contact data for follow-up, sales letters, etc
Stealth Mobile Marketing is for ALL Business Owners.  If you do not have them, you simply do not understand them. These devices are the biggest marketing NO-BRAINER to add to your advertising efforts, hands down.
Best use case, its a way to upsell customers already on-site on something you want to focus/engage in.
Mobile Service Professional:  Plumbers, roofers, truck oriented. A Device they can bring on site, to link to passer-bys on what they offer.
Heres an easy and simple pitch:
Hi, this is <<FIRST NAME>> from Royaltie.com.  Can I speak to _______?
Hi _______! Hope you âre having a great day. Just wanted to take a moment to tell you about a new wireless device for business owners that can automatically send messages about your business to nearby smartphones. Its called a Royaltie Gem its brand new, its amazing, its extremely affordable, and I'd love to tell you more about it.
The Basics Details:
There's not a lot of new things in the world but this is new. The product we provide was literally not technologically possible until December 2016 and we are the only company in the world doing this. The Royaltie Gem is a wireless device.
Its small (about the size of your thumb), lightweight, weatherproof, and waterproof.
Doesn't need wifi or a cellular connection.
It runs 24/7 for up to 2 years on a single battery. No plug or recharging required.
Its simple: Just take it out of the box, and you're up and running!
Here's what it does:
The Gem broadcasts a bluetooth signal 100 yards in every direction.  Anyone with an Android phone (70% of smartphones in North America) with Bluetooth on, will receive a notification (70% of Android users have Bluetooth enabled).
Customer FAQs:
---
I just got my device and it doesn't work!
We test each device individually before shipping, and the battery last up to two years, so we know that the device works.
To confirm this for yourself, please follow these steps carefully:
Make sure you are using a modern Android phone (purchased since 2015).
Ensure that Bluetooth is turned ON. Turn Bluetooth off and then back on if unsure.
Note: phones made by LG (especially G4 and G5) have unreliable Bluetooth receivers consider testing on a different device.
Turn the screen OFF then ON.
Check the phones Notifications screen you will see your message there.
Note: Your message may appear on the home screen or locked screen, or you may have to go into the Notifications screen to locate the message.
If test unsuccessful, reboot phone and try again.
---
What happens when a device breaks or battery runs out?
Royaltie will replace broken or malfunctioning units at no additional cost maintenance of all Gems is included in Monthly Fee.
---
Who owns the Gems?
---
What if I'm not satisfied?
You can return the Gems after 90 days, and there will be no ongoing fees or obligations.
---
How do I update the message on my Gems?
Login to your account on royaltie.com and update the notification or forwarding website.
Please allow 24 hours for changes to take effect.
Each device can have a different message and forwarding website
---
How much does

Royaltie

cost?
No Setup Fees, No Hidden Fees
Customers pay $29 per month for 3 Gems. Additional Gems are available for $8 per month.
The $50 security deposit is refundable 100% after 12 months.
---
Our Unmatched Value Proposition
Acquire and engage customers without upfront investment, deep discounts, marketing/technical expertise, high monthly fees, long-term contracts, hardware integration, or staff training.
How It Works:
We give you a tiny wireless device called a

Royaltie Gem

.
You decide the promotional message you want to broadcast.
The Royaltie Gem sends your message to every Android smartphone within 100 yards.
To receive Royaltie messages, the phone just needs to have Bluetooth and Location Services on.
Our Technology:
The Royaltie Gem is battery powered and lasts two years. It does not require cellular
data or a WiFi connection. Just take it out of the box, and you're up and running!
Signal range: 100m
Communications: Bluetooth Low Energy
wireless technology 2.4GHz RF
Transmission power: -30dBm to 4dBm
Battery life: Up to 2 years
Main Processor: 32-bit ARM Cortex M0
CPU core
Bluetooth Processor: Nordic nRF51822
Data rates: 250kBs, 1Mbs and 2Mbs
Industry Case Study: Real Estate
Real Estate Industry
Hyper-competitive = need to differentiate
Marketing efforts often focused on local community
Primary Use Cases
Digital Billboard keep a device on your keychain, and promote your services
wherever you go in your community.
Enhanced Listings leave a device onsite at each listed property, and deliver
photos, virtual tour and asking price to people walking by.
Busier Open Houses attach a device to the Open House sign and provide
photos and directions on busy streets.
Simple Pricing:
No setup fees. No hidden fees. 3 Royaltie Gems $29 per month
Each Additional Gem $8 per month
Includes unlimited messaging.
If you're not 100% satisfied after 90 days, just mail us back the Gems, and you're free!